The '90s are back which means Versace is too.
Versace is smart to bring back the motifs it made famous 30 or so years ago—the fluorescent fluffy knits, the shiny pleather, the logo-mania, the skin-tight and skin-bearing silhouettes, the kilts and the safety pins. The supermodels and Insta-influencers who were literal babies in the '90s are discovering the decade's brash style for the first time and embracing it with relish.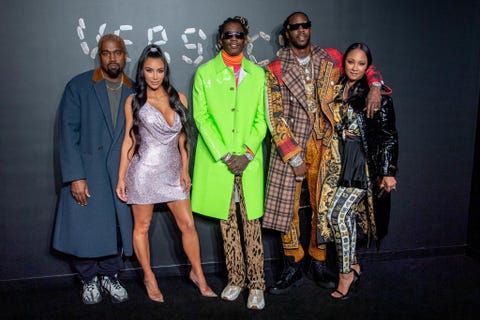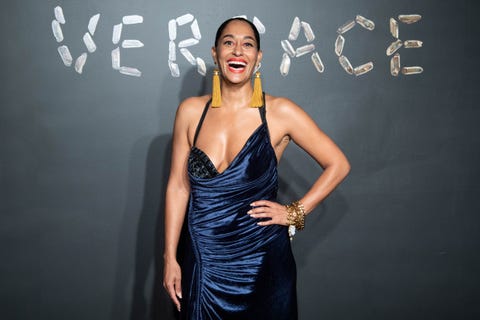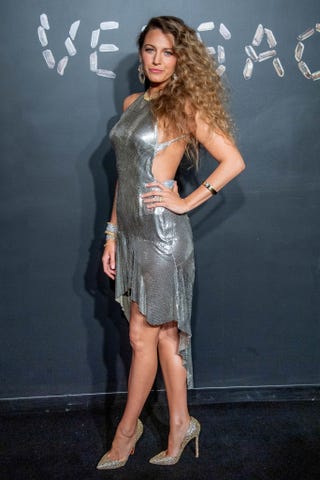 Some of the most exciting runway moments came when Donatella Versace revived her most iconic dresses from the late '90s and early '00s, including the cut-out safety-pin dress made famous by Elizabeth Hurley in 1994…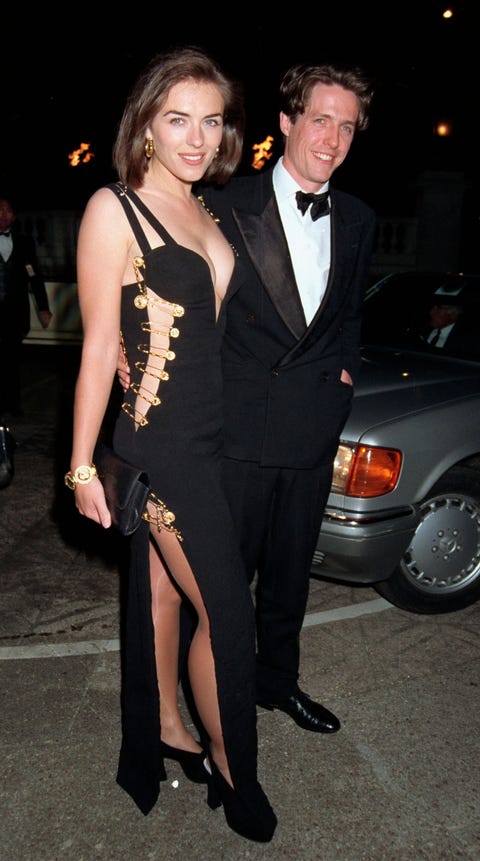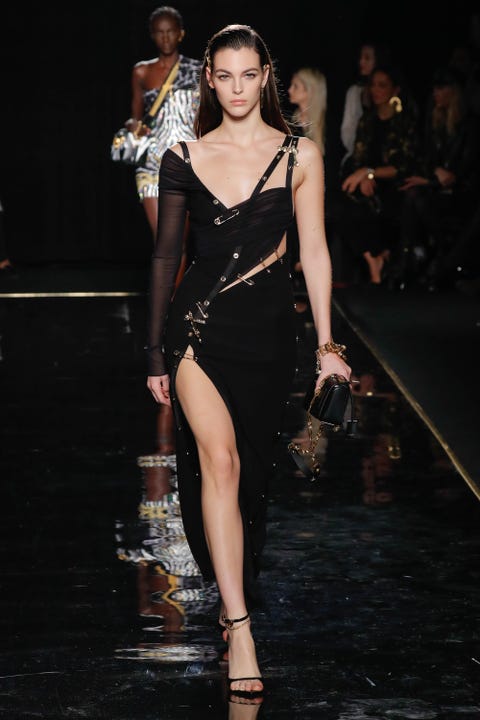 and the down-to-there printed dress worn by J. Lo at the Grammys in 2000.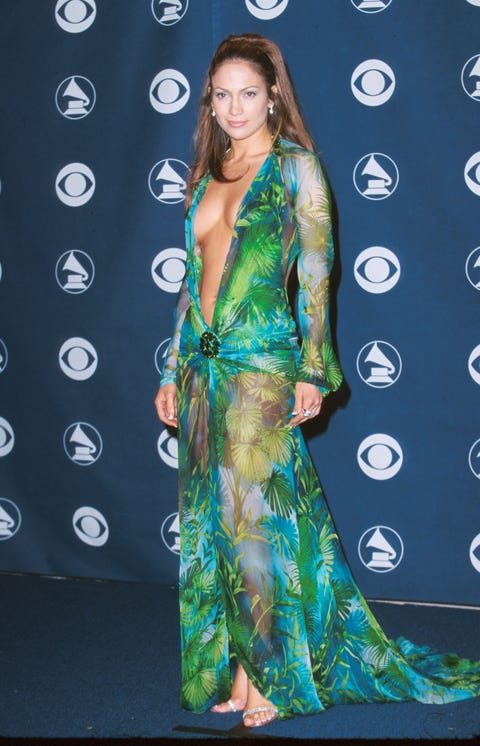 It was fitting that it was Amber Valetta who wore the recreation as the finale look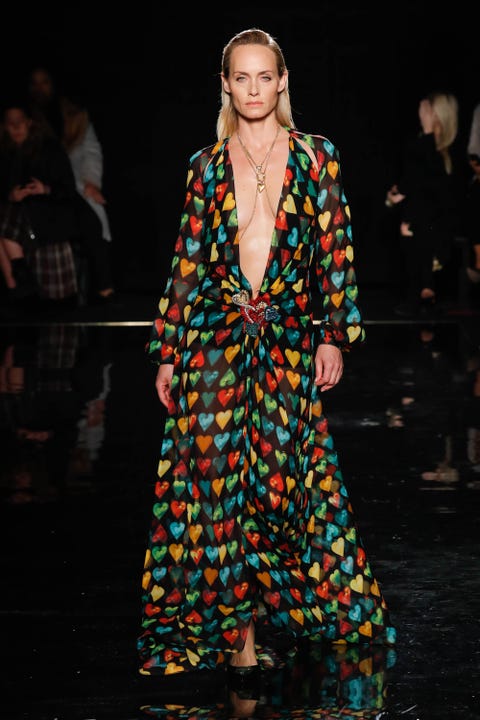 since she's the model who wore it 20 years ago on the runway for Versace's spring 2000 show.