Hi! If you're here, that means you're interested in some super cute gym outfits. So, like, what are you waiting for? Scroll on for some amazingly cute finds and inspo for your next workout lewk.
If You Wanna Be Fierce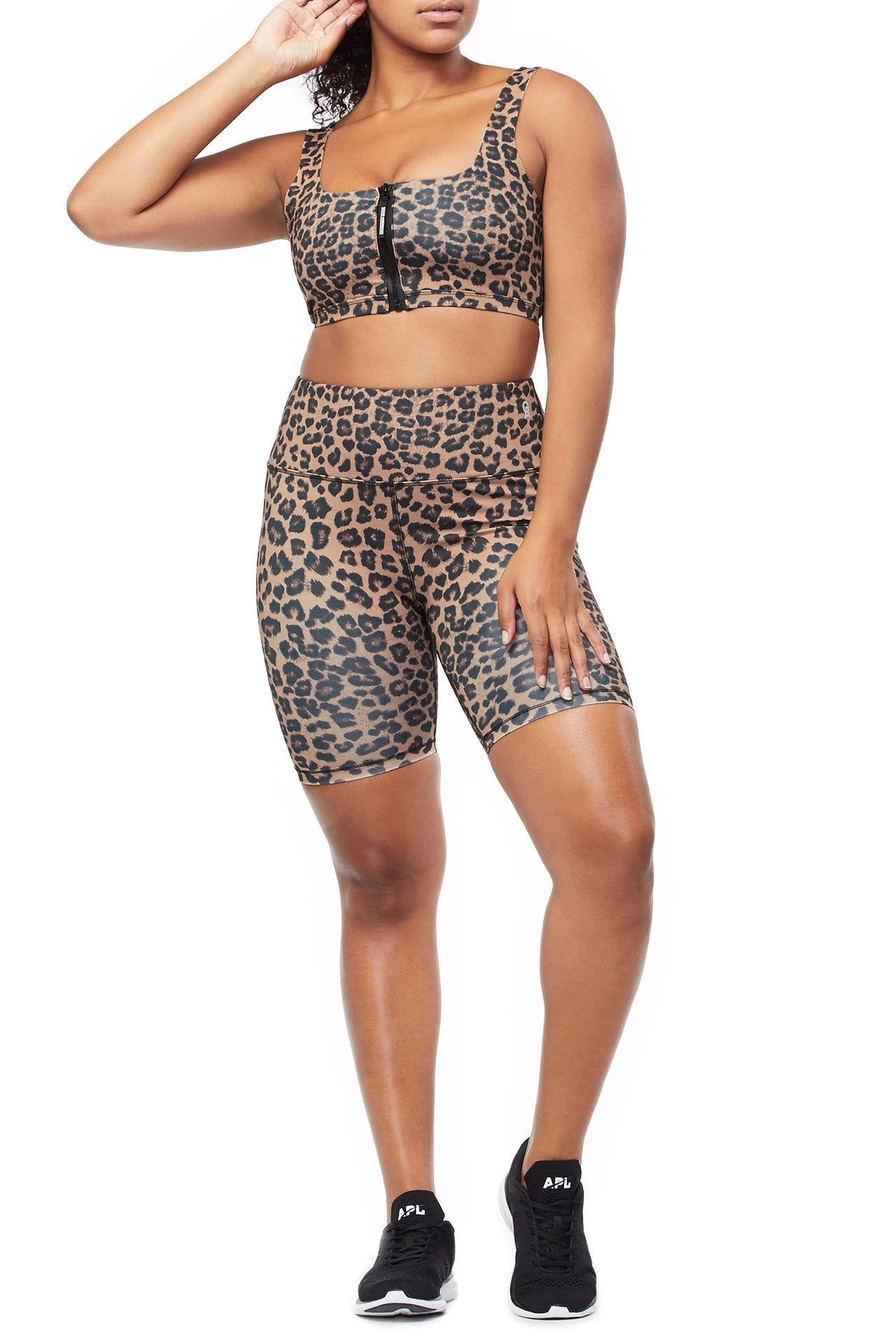 You'll definitely gravitate toward a leopard-print sports bra, matching bike shorts, and a pair of black sneakers from the Kardashian family's own certified fitness expert: Khloe.
If You Wanna Be Warm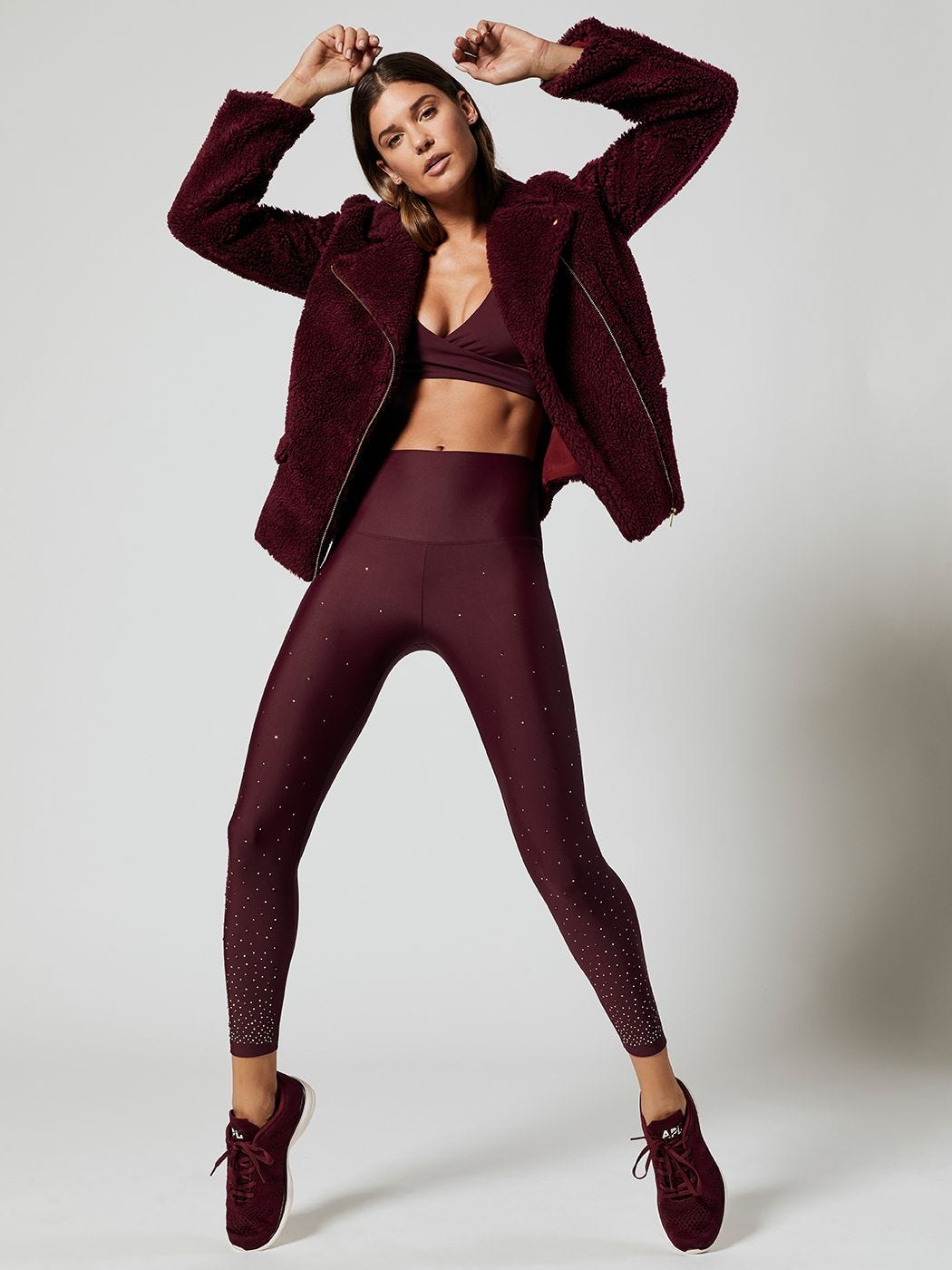 Beach Riot, carbon38.com
$157.00
Go for an all-maroon look that includes a fuzzy sherpa jacket, a triangle sports bra and a pair of sparkly leggings.
If You Wanna Be Super Comfy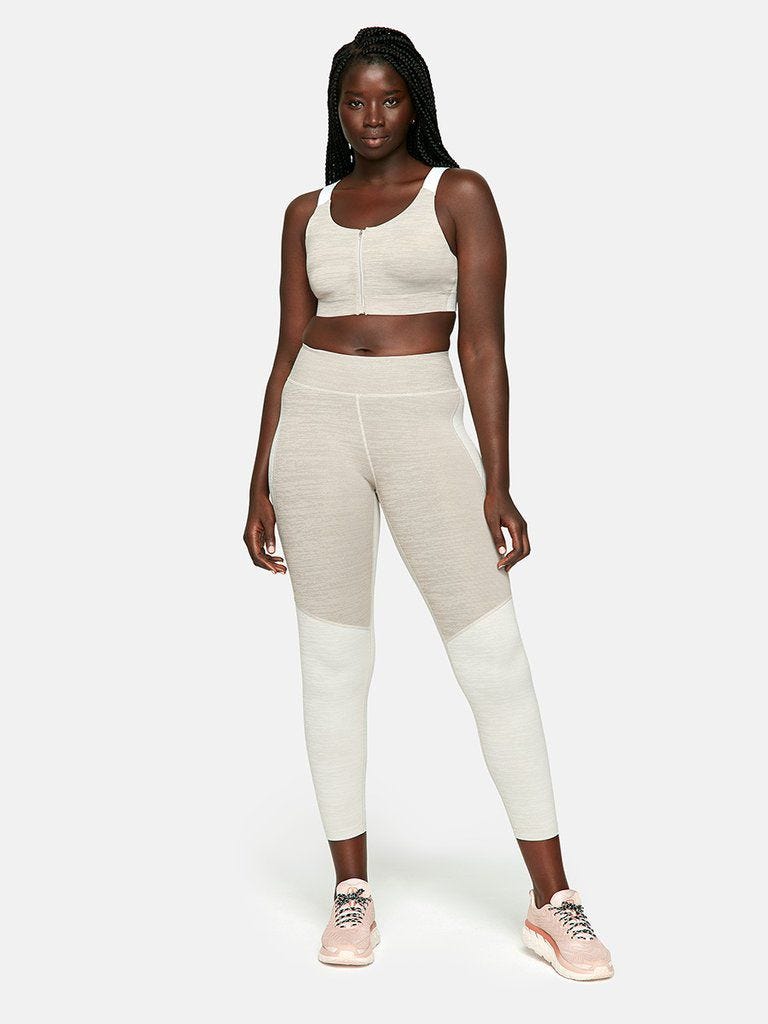 Slip into this matching set in pretty neutral colors by Outdoor Voices, which pair great with a pair of beige sneakers.
If You Wanna Be Sexy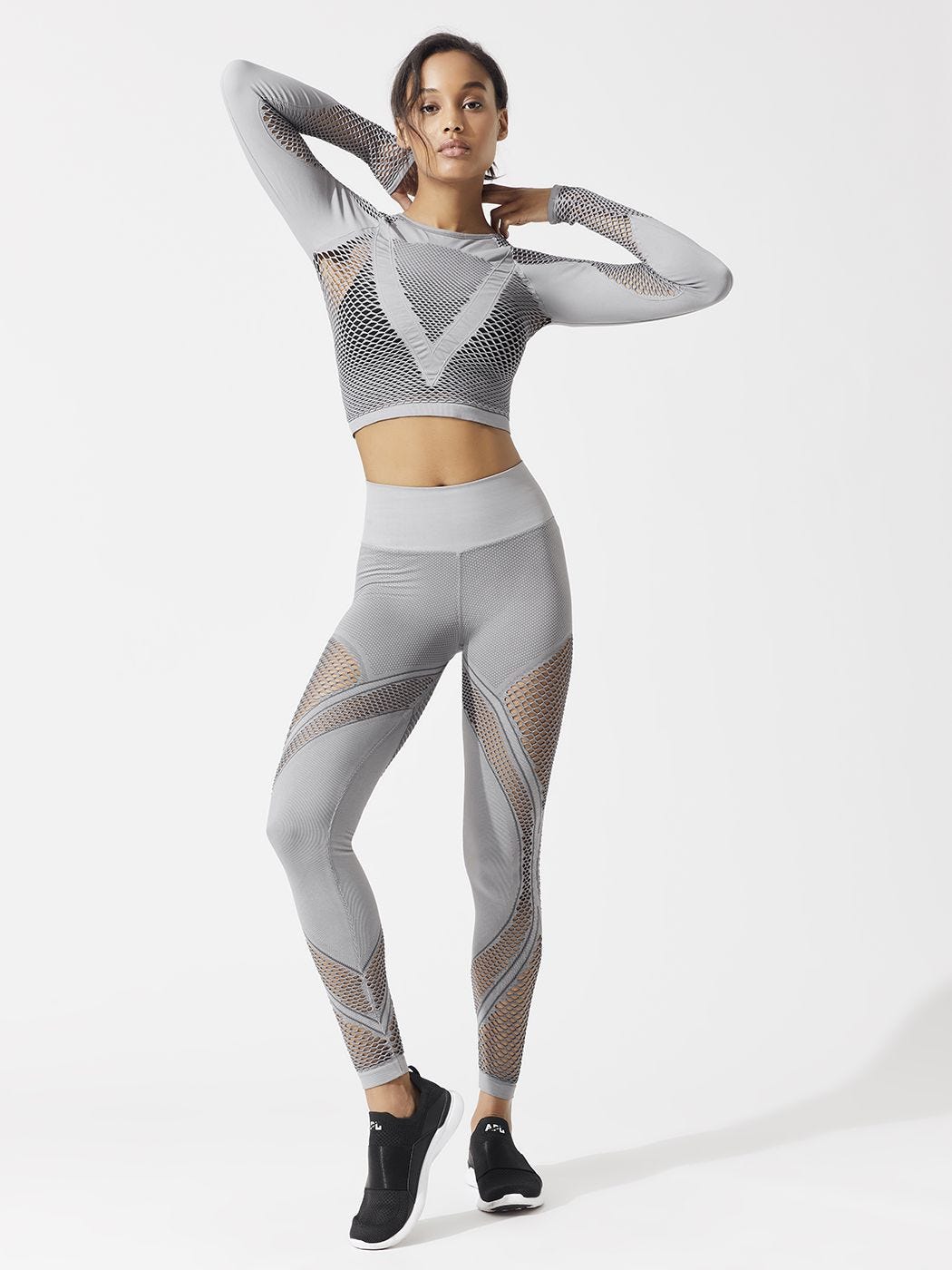 You'll absolutely appreciate this two-piece gray top and leggings set with laser-cutouts that show a 'lil skin and cool you down while you break a sweat.
If You Wanna Do Hot Yoga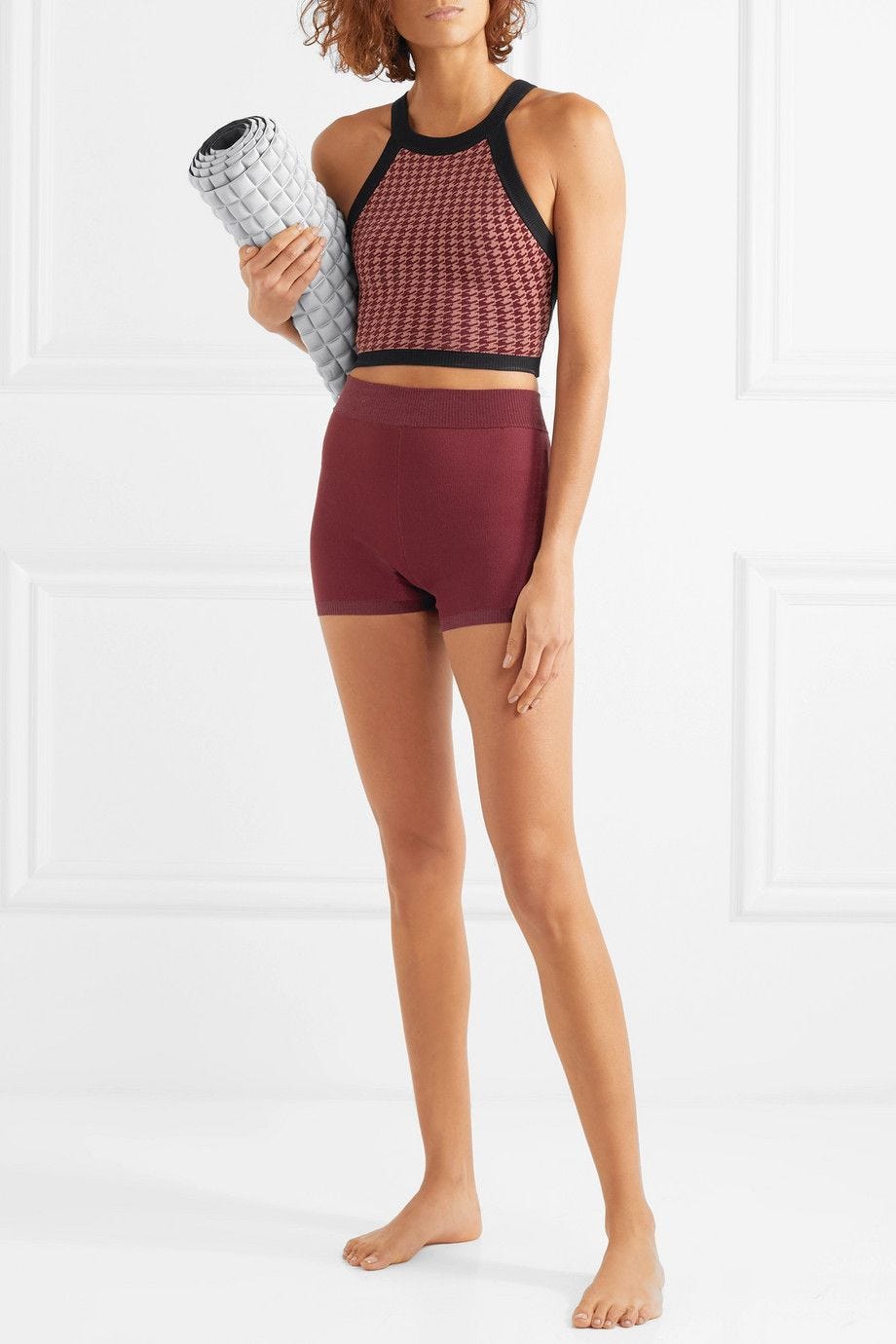 Nagnata, net-a-porter.com
$185.00
If downward dog in 100 degrees really gets you going, you're probably looking for a cute set that's as close to a swimsuit as possible. Try out this longline sports bra and matching short shorts.
If You Wanna Go Straight from the Gym to Drinks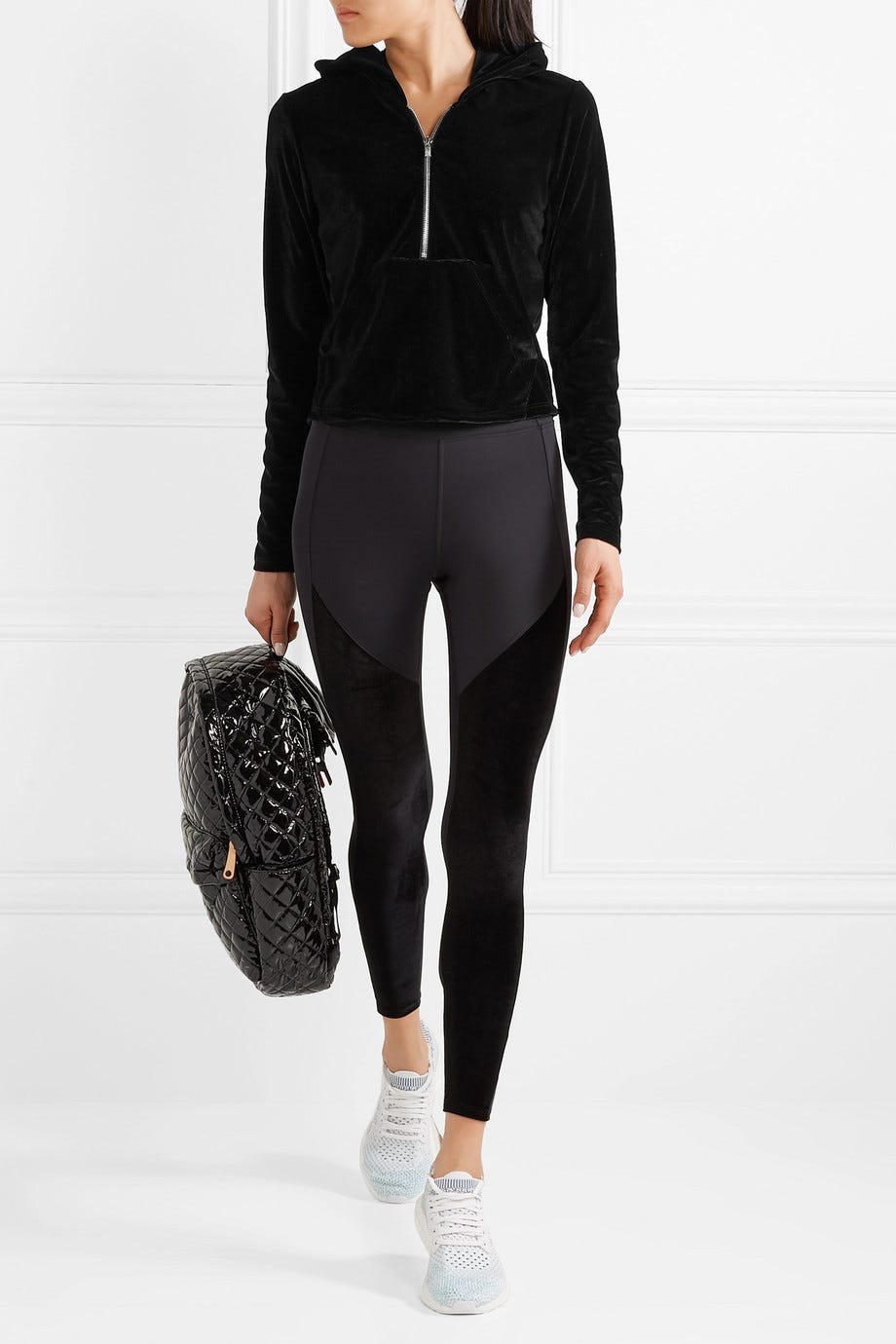 Heroine Sport, net-a-porter.com
$130.00
No time to shower between your sweat session and happy hour? Wear this cute velvet outfit that includes a half-zip pull-over, mixed-media leggings, and a fun backpack.
If You Wanna Wear Lots of Cutouts
FOREVER21
forever21.com
$19.90
This lace-up sports bra and leggings has tons of flirty cutouts covered with cooling mesh paneling.
If You Wanna Wear Monochrome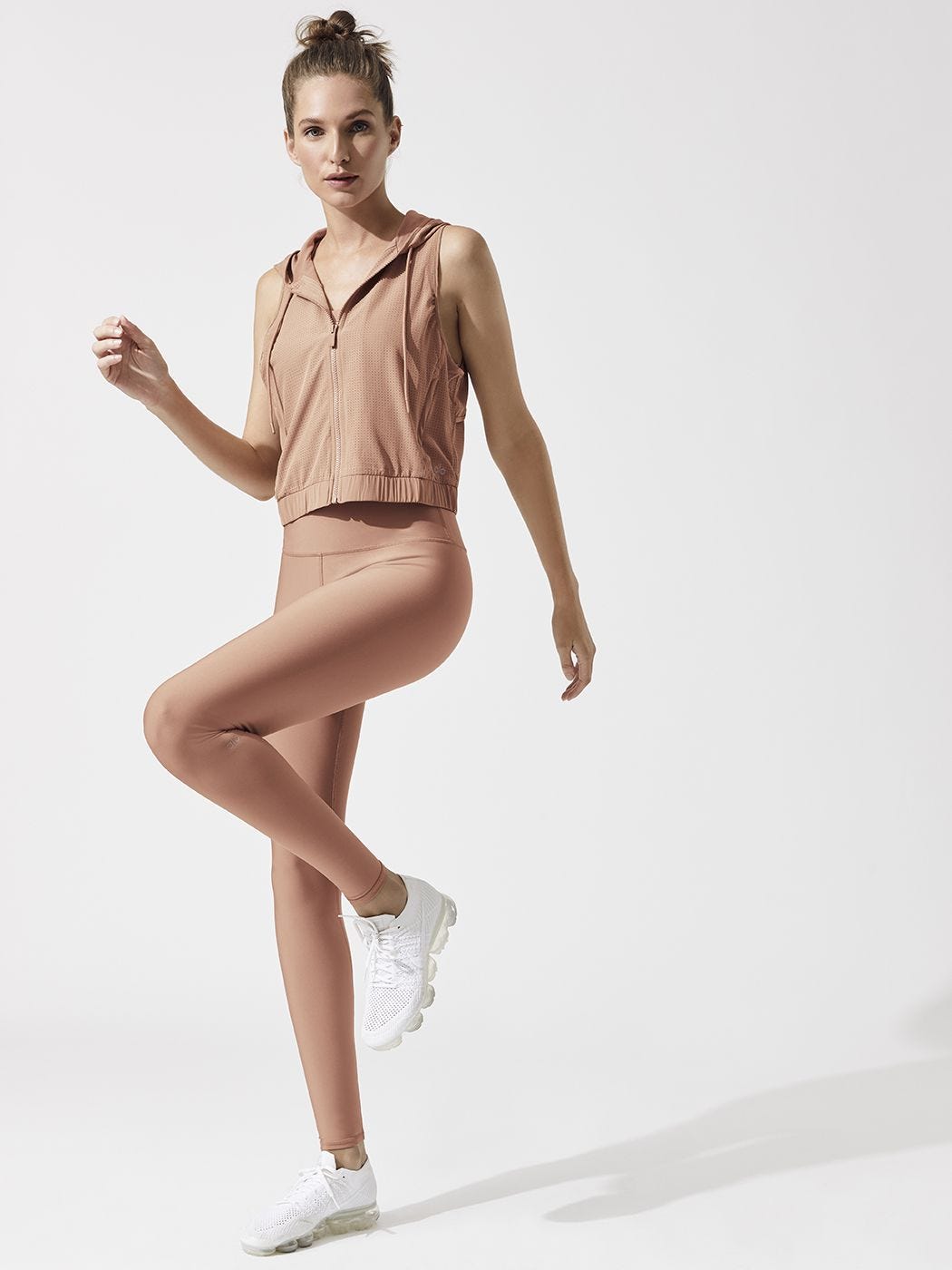 Alo Yoga, carbon38.com
$98.00
Check out this cute look that includes a cropped sleeveless jacket and matching leggings with metallic details.
If You Wanna Be Low-Key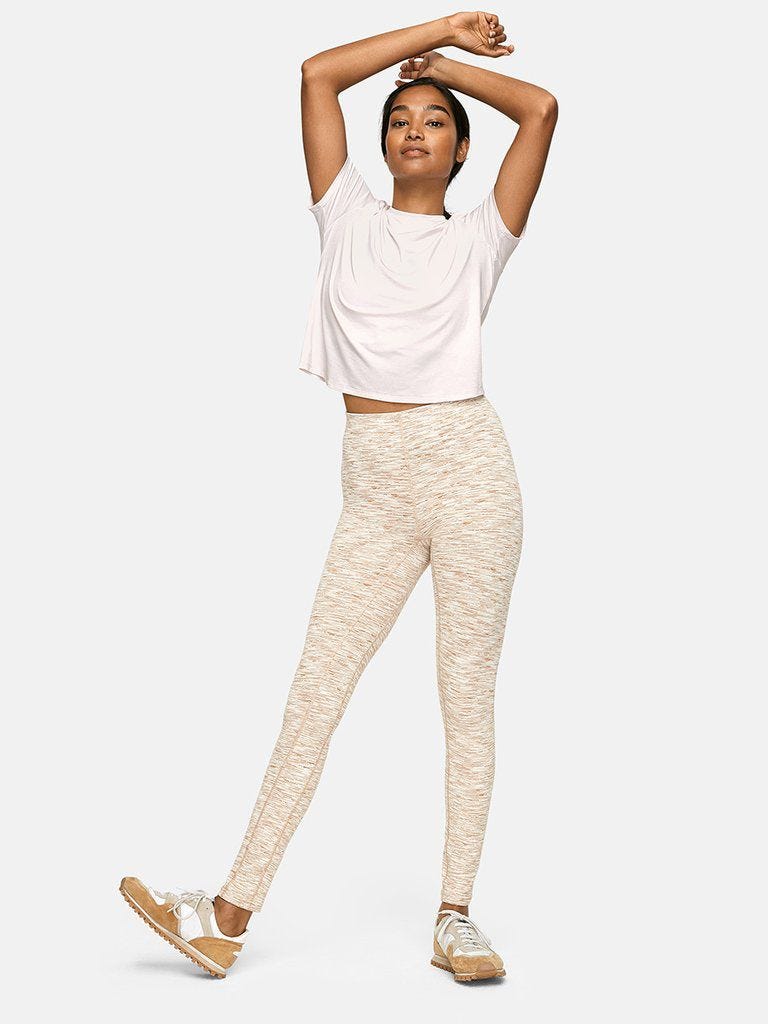 Sometimes a whole polished, put-together getup is just not in the cards. In a plain, cropped tee and heathered leggings, you'll look just as cute, but effortless at the same time.
If You Wanna Pay Homage to the '80s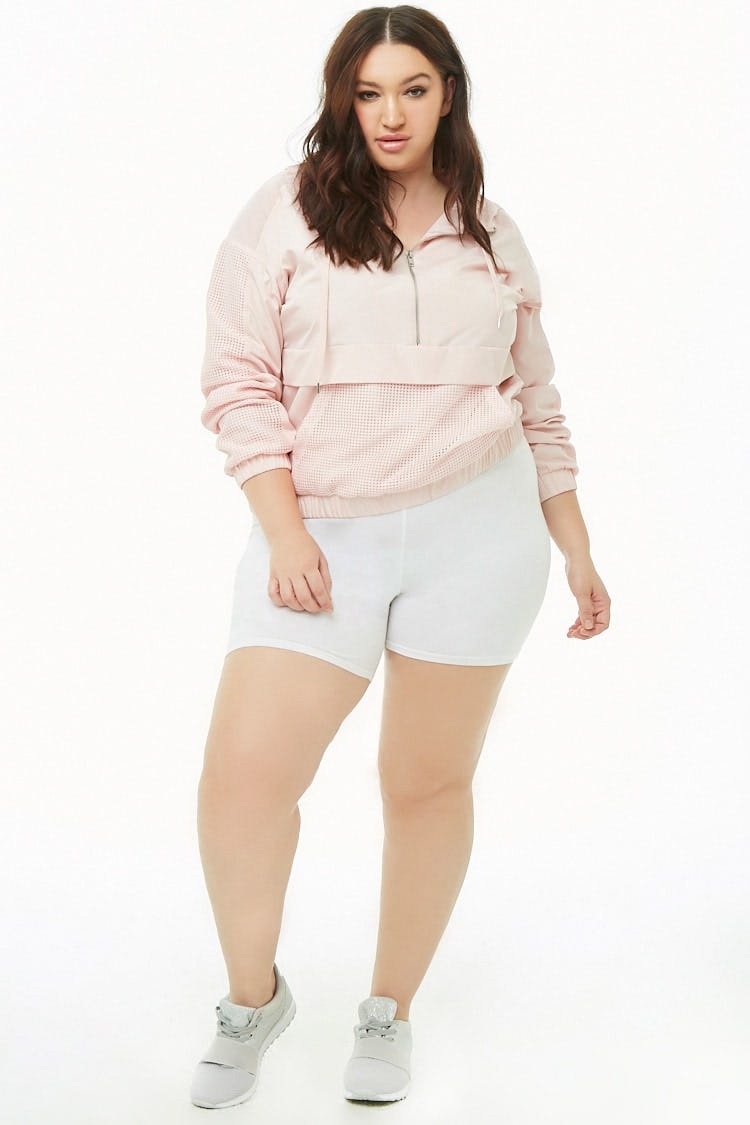 FOREVER21
forever21.com
$29.90
Start your next gym session in a blush wind breaker and a pair of white biker shorts and pair with matching sneakers.
If You Wanna Go Minimalistic
Varley, net-a-porter.com
$145.00
Pull on this crisp white turtleneck piece and pair with taupe leggings and off-white kicks.
If You Wanna Be Cozy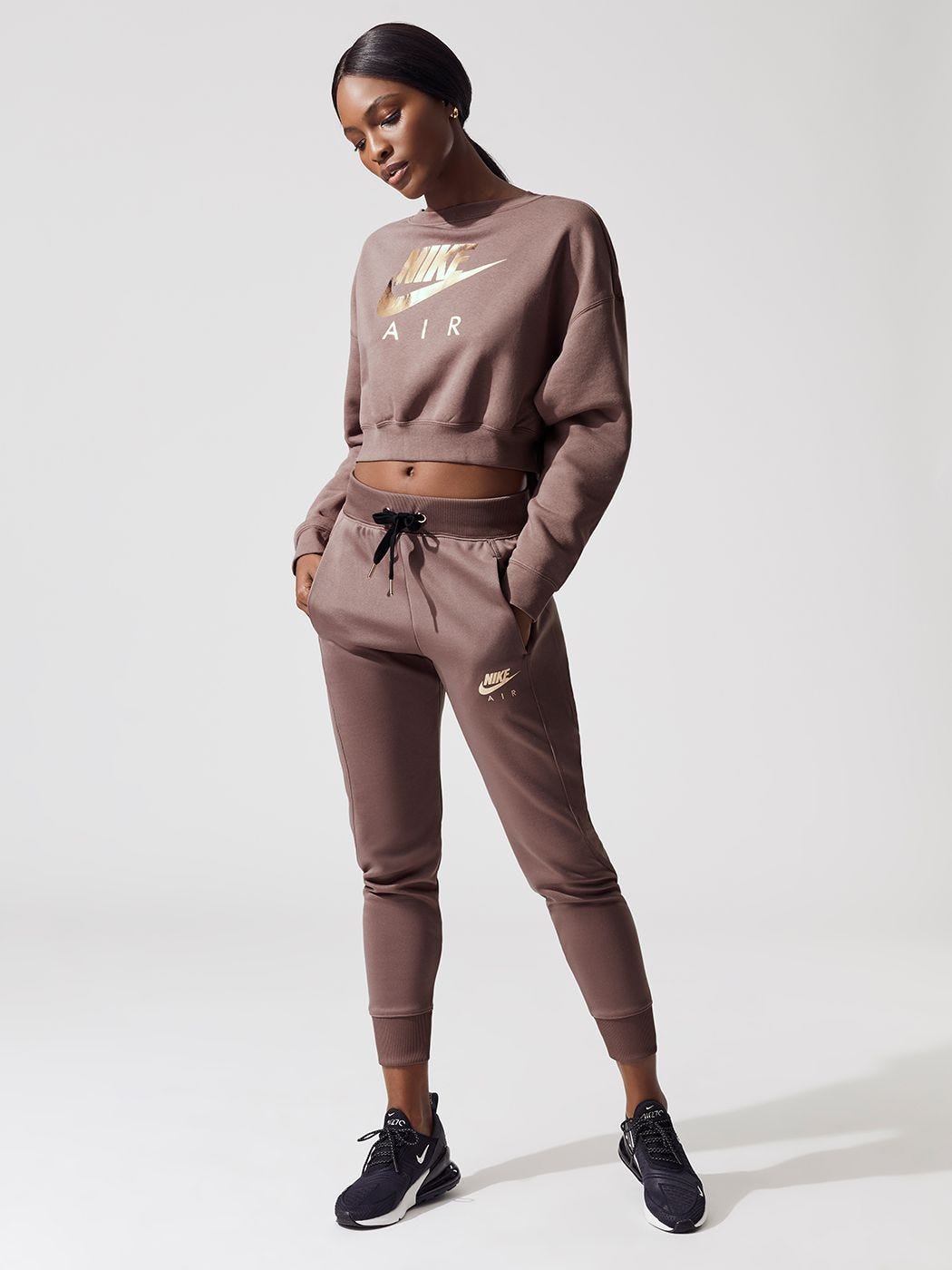 Nike, carbon38.com
$65.00
A matchy-matchy set of sweats that includes a long-sleeve top and jogger bottoms is just the thing for you. Add some black tennis shoes to switch things up a bit.
If You Wanna Mimic the Yeezy Aesthetic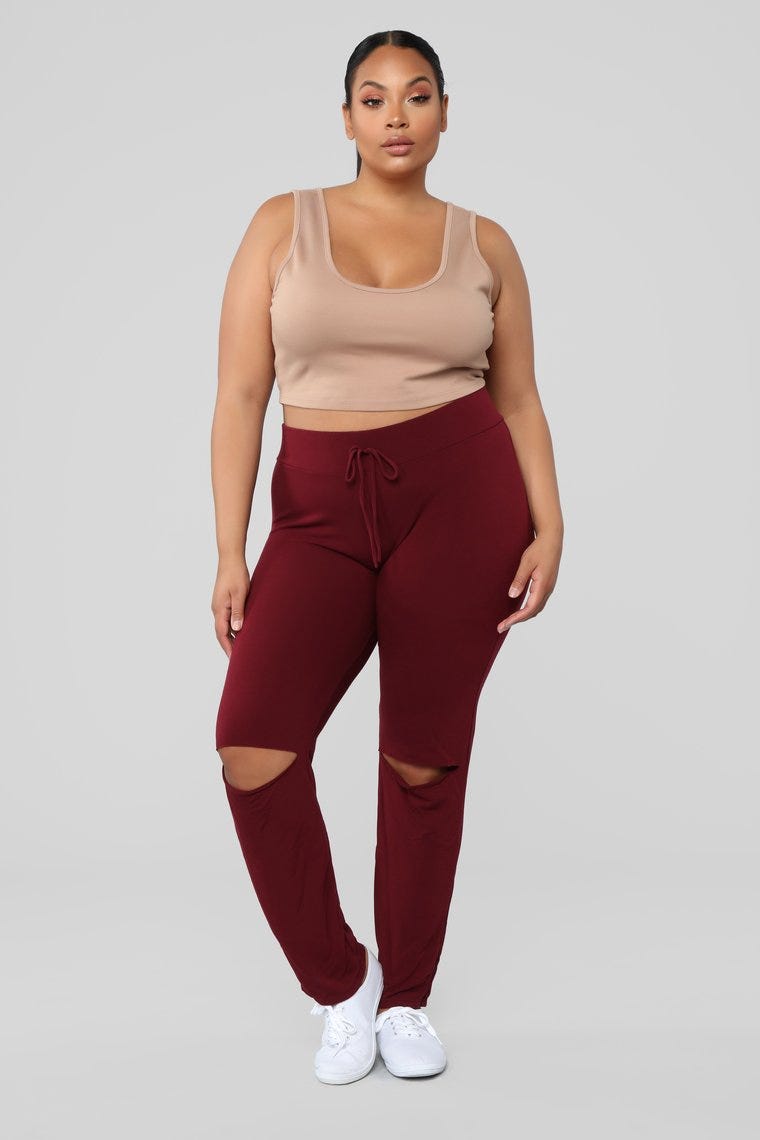 Couldn't you just see Kim K running for a cup of coffee in this outfit? She'd be right at home in this cropped neutral tank and distressed burgundy sweats.
If You Wanna Honor Your Sign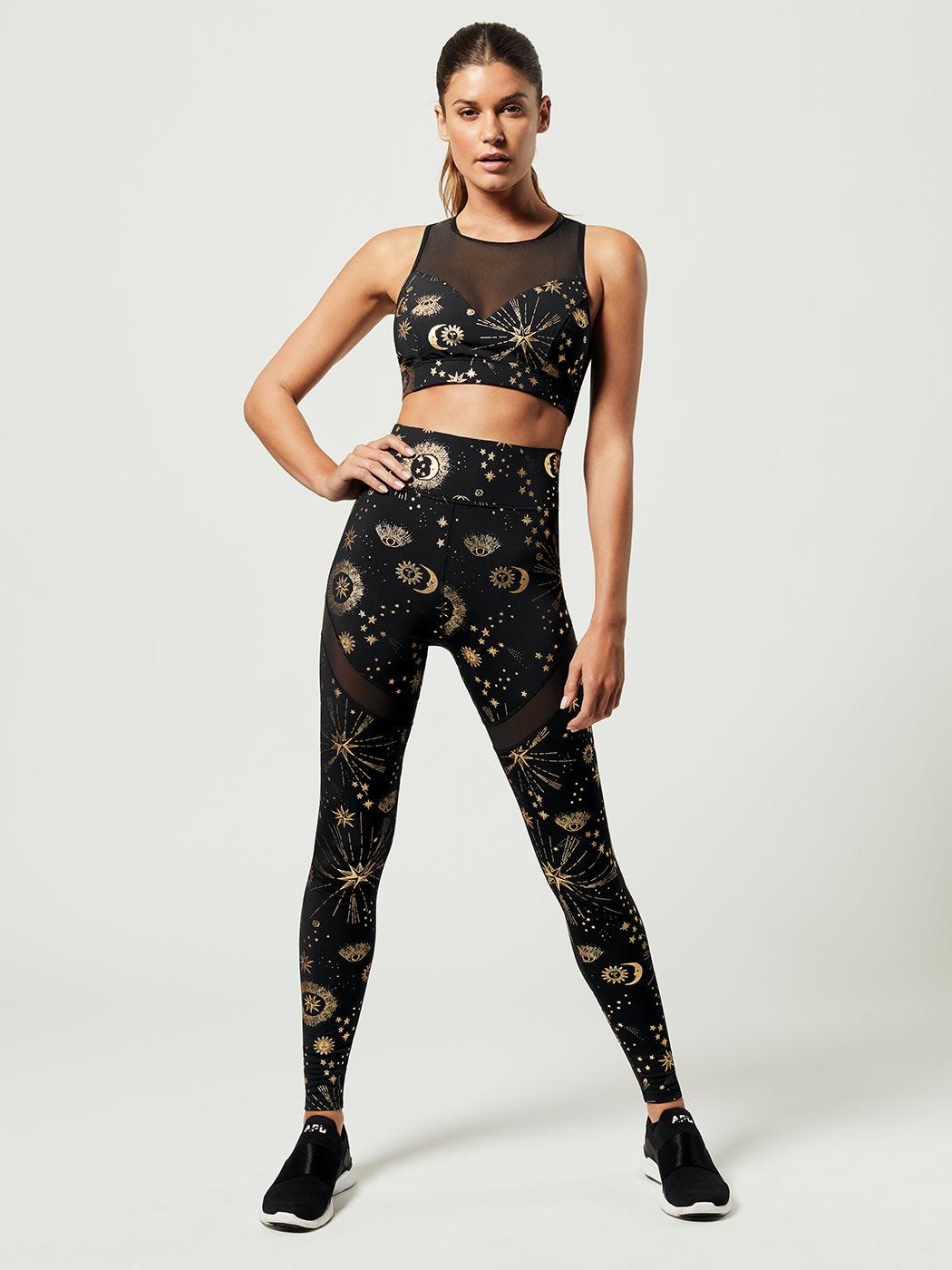 Go super astro with a mesh-detail sports bra and coordinating leggings that include metallic star and moon designs.
If You Wanna Be Covered…But Not Suuuuuper Covered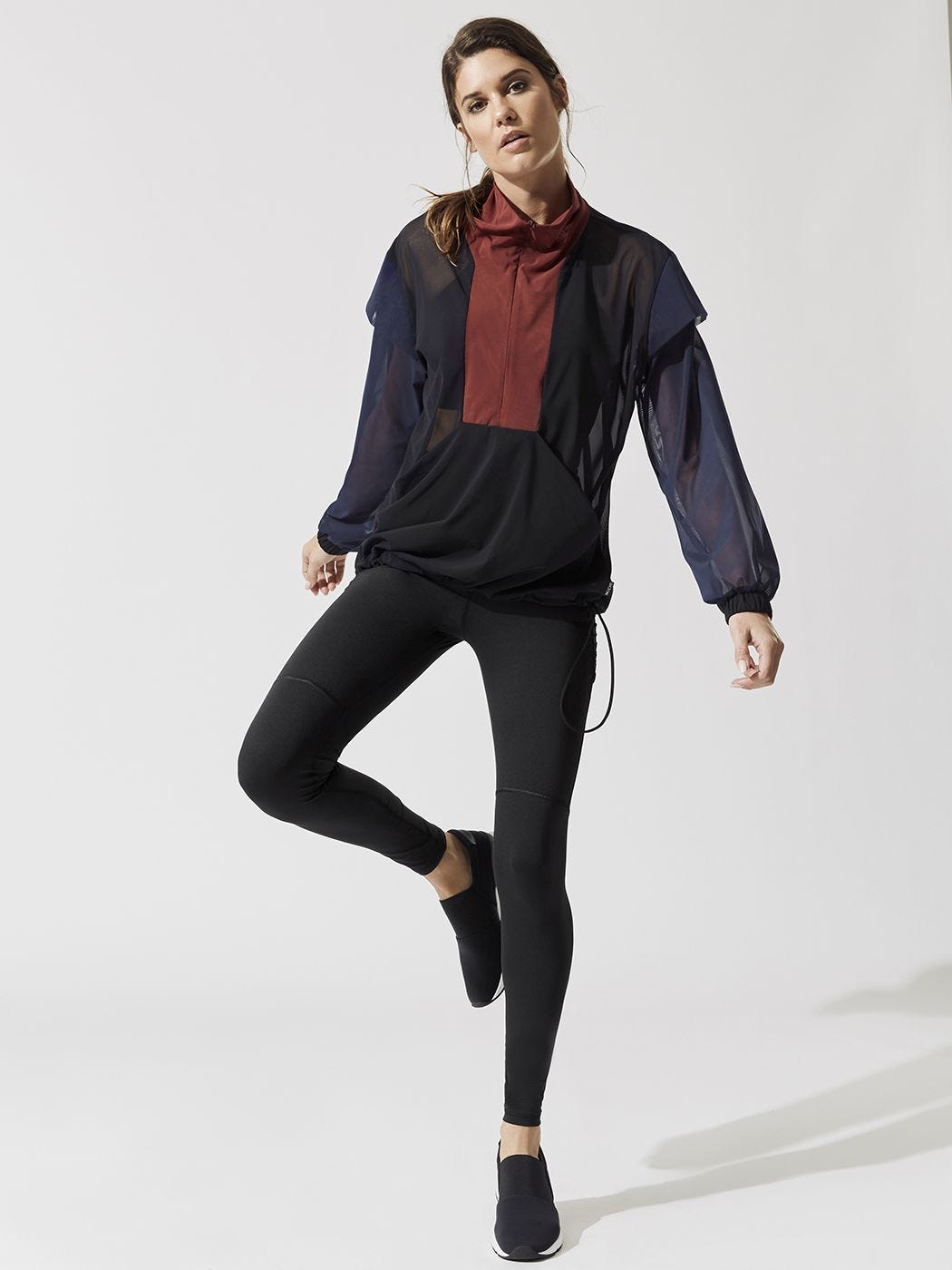 Michi, carbon38.com
$240.00
A semi-sheer windbreaker will take care of the above sentiment. Add a classic pair of black leggings and shoes and you've got yourself a lewk.
If You Wanna Wear Color-Blocking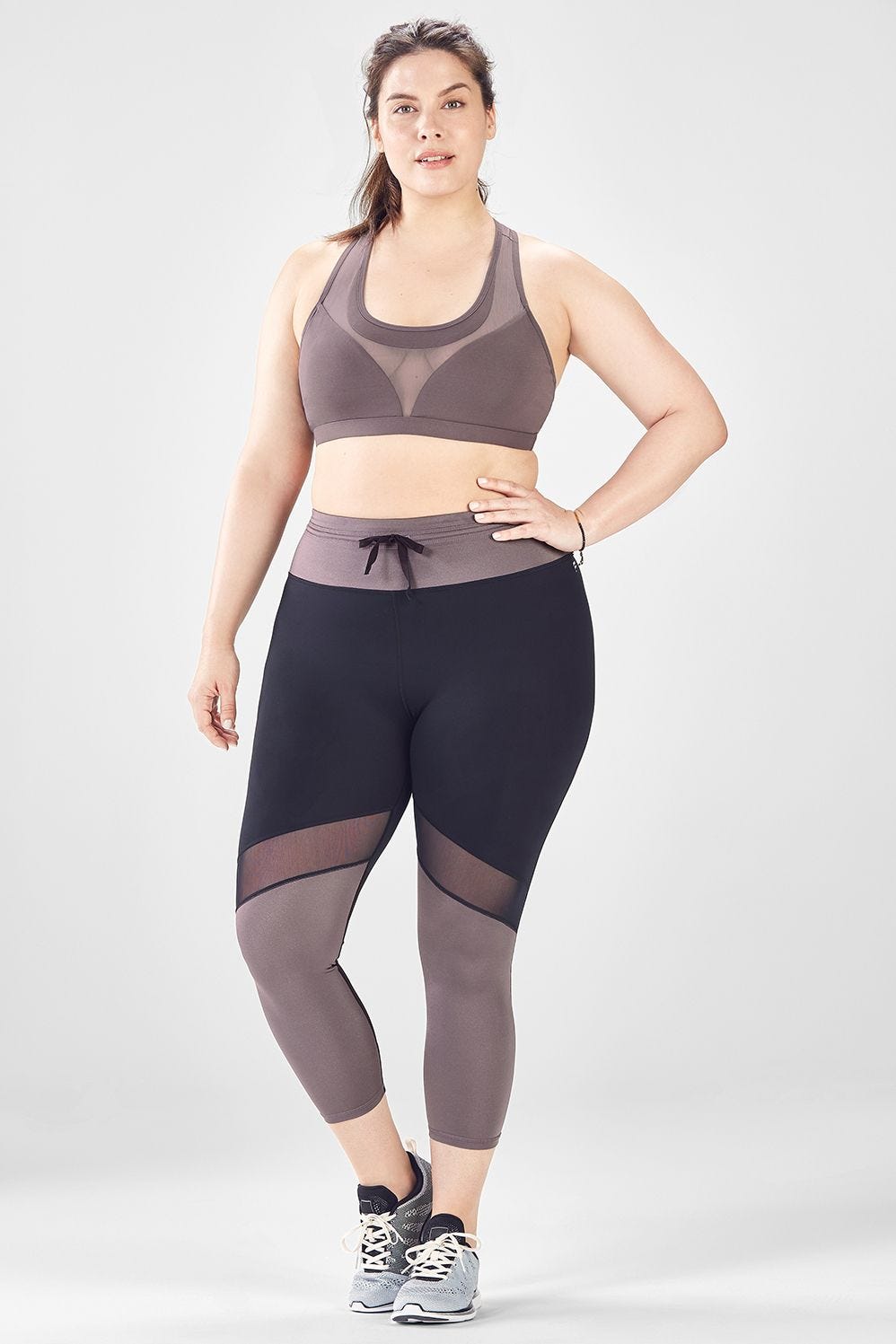 A color-blocked set of a sports bra and leggings is a guaranteed polished look. This taupe-and-black ensemble comes with flirty see-through cutouts for an added bonus.
If You Wanna Go for the Off-Duty Model Look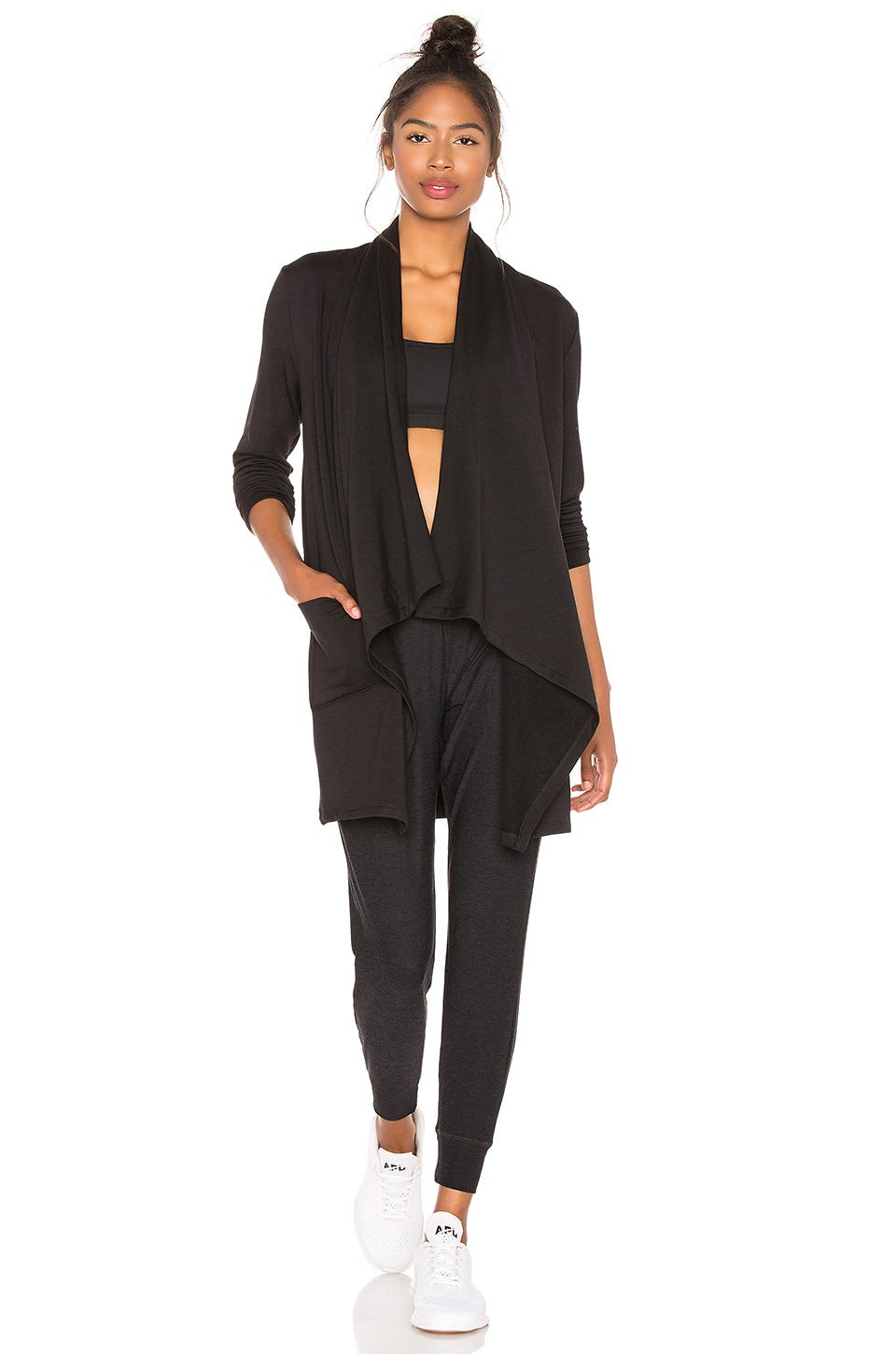 Beyond Yoga, revolve.com
$132.00
You'll be right at home with Gigi and Bella in a matching sports bra, joggers, and a waterfall cardigan.
If You Wanna Be Snuggly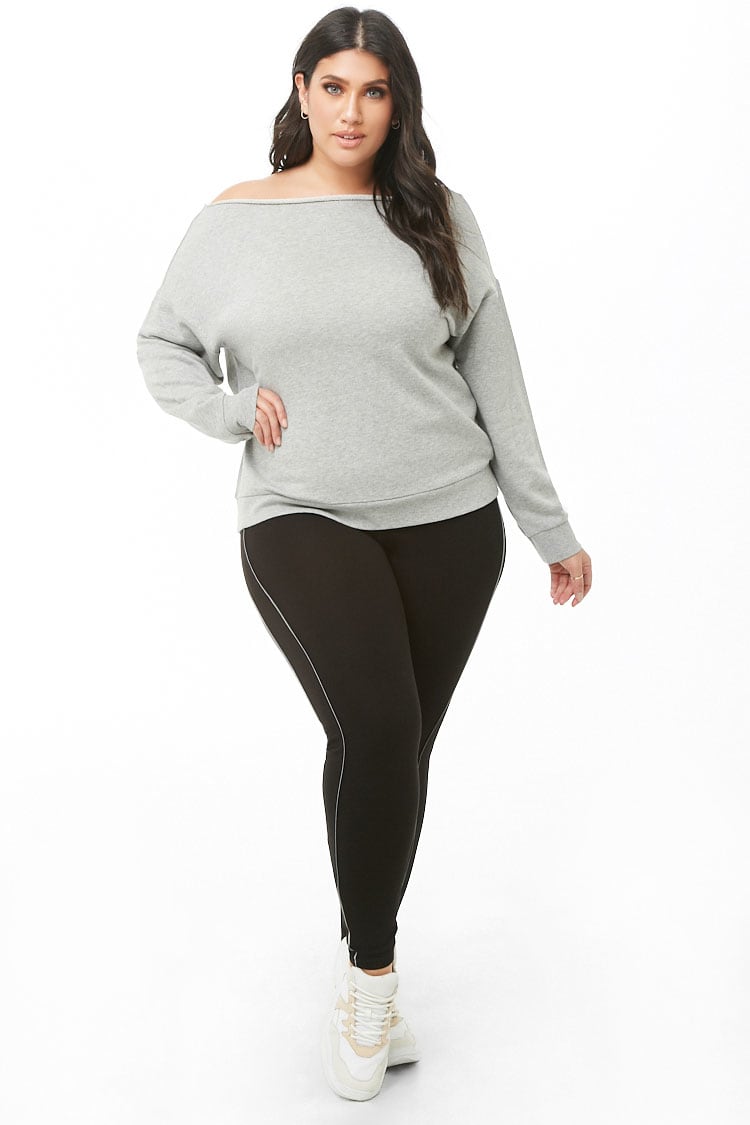 FOREVER21
forever21.com
$22.90